Arthur's Theme by Christopher Cross will be featured in What the World Needs Now, the sixth episode of Season Six. Source
Lyrics
Once in your life you find her
Someone that turns your heart around
And next thing you know you're closing down the town

Wake up and it's still with you
Even though you left her way across town
Wondering to yourself "Hey, what've I found?"

When you get caught between the Moon and New York City
I know it's crazy but it's true
If you get caught between the Moon and New York City
The best that you can do
The best that you can do is fall in love

Arthur, he does as he pleases
All of his life, he's mastered choice
Deep in his heart, he's just, he's just a boy

Living his life one day at a time
He's showing himself a really good time
He's laughing about the way they want him to be

When you get caught between the Moon and New York City
I know it's crazy but it's true
If you get caught between the Moon and New York City
The best that you can do (The best that you can do)
The best that you can do is fall in love

When you get caught between the Moon and New York City
I know it's crazy but it's true
If you get caught between the Moon and New York City
The best that you can do (The best that you can do)
The best that you can do is fall in love

When you get caught between the Moon and New York City
I know it's crazy but it's true
If you get caught between the Moon and New York City
The best that you can do (The best that you can do)
The best that you can do is fall in love
Trivia
This song was first mentioned by Finn in Britney/Brittany when he says: "How can you get caught between the moon and New York City? They're like 100 miles apart". It should be noted that Cristopher Cross was going to be an artist featured in that episode.
Videos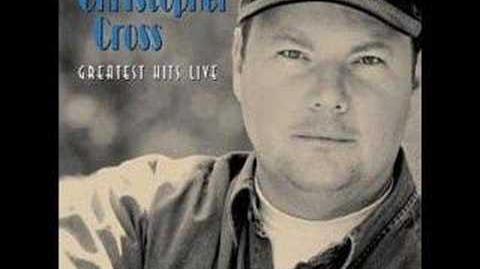 Community content is available under
CC-BY-SA
unless otherwise noted.