Warning!




This article contains information regarding unaired episode(s) and/or project(s). It may contain SPOILERS which are subject to change at any time. Continue reading at your own risk and don't believe everything on this page.
Big Brother is the 15th episode of season 3. It will air April 10th 2012. The episode will be written by Michael Hitchcock and will be directed by Eric Stoltz. Source
Summary
Glee Gets Ready for Graduation Starting Tuesday, April 10.
Beginning Tuesday, April 10 (8:00-9:00 PM ET/PT), GLEE leads off a night of FOX comedies with an all-new episode featuring Matt Bomer ("White Collar") as Blaine Anderson's (Darren Criss) older brother Cooper Source
Spoilers/Rumors
Blaine, Cooper
We meet Blaine's older brother, Cooper Anderson. There is a flashback that includes Blaine and Cooper as kids. Source
Cooper and Blaine will perform a mash-up together

by

Duran Duran. Source
Matt Bomer will possibly perform two songs on the show. Source
Scenes
Music
Songs
Guest Stars
TBA as Young Blaine
TBA as Young Cooper
Gallery
Admin Warning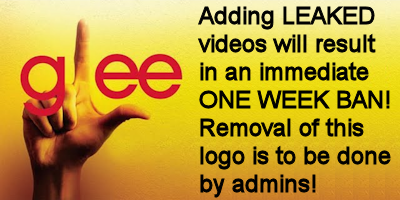 Glee Wiki - Tumblr Issues - It is now posted as a rule, Tumblr is being prohibited as a source, see link for information. Members who want to fight with us on this will find their changes to pages removed until a VALID source is found. If it's going to be a big fight, then upcoming episodes, songs and characters will be admin edit only. Nobody reads the rules, so after 3 months, this is the step we're having to take.
Community content is available under
CC-BY-SA
unless otherwise noted.