Everybody Hurts
 by 
R.E.M.
 is featured in
Lights Out
, the twentieth episode of
Season Four
. It is sung by Ryder. 
Despite the assignment being "Unplugged" week, Ryder requests to sing the song with a full "orchestral suite" because he wanted to express his feelings. He dedicates the song to the Glee Club due to all the slushies and crap they've received over the years. Surrounded by candles, he begins to sing, as the New Directions look on, extremely emotional. During the song, various members remember being slushied.
At the end of the solo, the New Directions applaud Ryder, but as Will thanks him for getting himself unplugged, Ryder says he doesn't want to just get unplugged, he wants to get in touch. He then admits a secret he has kept that he has only told the mysterious Katie - that he was molested at age 11 by his babysitter. 
Lyrics
Ryder:
When your day is long
And the night, the night is yours alone
When you're sure you've had enough of this life
Well, hang on

Don't let yourself go
'Cause everybody cries
And everybody hurts, sometimes

Sometimes everything is wrong
Now it's time to sing along
When your day is night alone, hold on
When you feel like letting go, hold on
If you think you've had too much of this life
Well, hang on

'Cause everybody hurts
Take comfort in your friends
Everybody hurts
Don't throw your hand, oh no
Don't throw your hand
If you feel like you're alone
No, no, no, you're not alone

If you're on your own in this life
The days and nights are long
When you think you've had too much of this life
To hang on

Well, everybody hurts
Sometimes, everybody cries
Everybody hurts, sometimes
And everybody hurts, sometimes
So hold on
Trivia
Gallery
Videos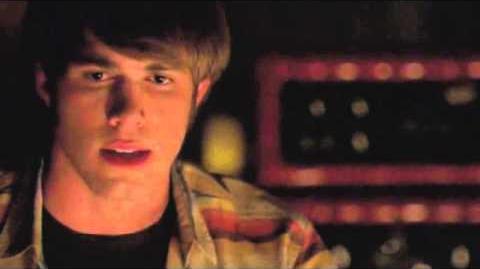 Community content is available under
CC-BY-SA
unless otherwise noted.