This article is about the Season Three song. You may be looking for the episode, the song sung in Season One, or the song sung in Season Six.
Home by Michael Bublé is featured in Heart, the thirteenth episode of Season Three. It is sung by Rory.
He sings it to Sugar in order to win her as his date for her Valentine's Day party, competing with Artie, who seems jealous of the two. Eventually, she chooses Rory over Artie, delighting him and making Artie feel unhappy that he didn't get her as his date. At the party, she tells Rory that she'll be upset when he leaves at the end of the year, which he nervously waves away, indicating that he might have been lying just to get Sugar as his date.
Lyrics
Rory:
Another summer day
Has come and gone away
In Paris and Rome
But I wanna go home
Mmmmmmm

May be surrounded by
A million people I,
Still feel all alone
I just wanna go home
Oh, I miss you, you know

And I've been keeping all the letters
That I wrote to you
Each one a line or two,
"I'm fine baby, how are you?"
Well I would send them but I know
That it's just not enough
My words were cold and flat
And you deserve more than that

Another aeroplane
Another sunny place
I'm lucky, I know
But I wanna go home
Mmmm, I've got to go home
Let me go home

I'm just too far from where you are
I wanna come home
And I feel just like I'm living someone else's life
It's like I just stepped outside
When everything was going right
And I know just why you could not
Come along with me
'Cause this was not your dream
But you always believed in me

Another winter day has come
And gone away
In even Paris and Rome
And I wanna go home
Let me go home

And I'm surrounded by
A million people I
Still feel all alone
Oh, let me go home
Oh, I miss you, you know
Let me go home

I've had my run
Baby, I'm done
I gotta go home
Let me go home
It will all be all right
I'll be home tonight
I'm coming back home
Trivia
This is the second song named Home that is performed on the show, out of four.
This is Rory Flanagan's last solo.
Error
During the number, Brittany is seen linking arms with Santana. However, in the next shot, their arms are separate.
Gallery
Videos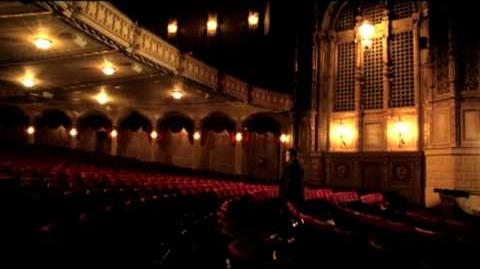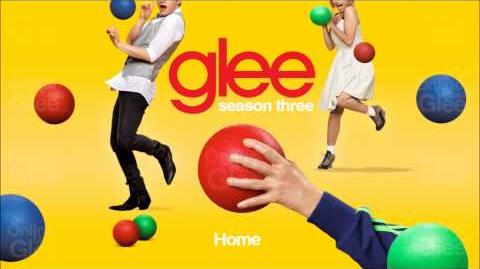 Community content is available under
CC-BY-SA
unless otherwise noted.