I Could Have Danced All Night from My Fair Lady is featured in Mash-Up, the eighth episode of Season One. It is sung by Emma.
She sings it in a wedding dress shop while shopping for a wedding dress that she can dance in. It is her song choice for the first dance with Ken at their wedding.
During this musical number, Emma's feelings for Will are evidently clear, and are reinforced when the music stops and she is left standing, in shock of her feelings and the closeness between the pair. 
Lyrics
Emma:
Bed, bed
I couldn't go to bed
My head's too light to try to set it down

Sleep, sleep
I couldn't sleep tonight
Not for all the jewels in the crown

I could have danced all night
I could have danced all night
And still have begged for more
I could have spread my wings
And done a thousand things
I've never done before

I'll never know what made it so exciting
Why all at once my heart took flight
I only know when he began to dance with me
I could have danced danced danced
All night...
Trivia
This is the first time Emma has a released song in the show, however, she briefly sang All by Myself in Showmance.
Gallery
Videos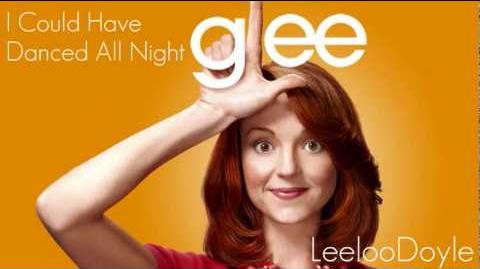 Community content is available under
CC-BY-SA
unless otherwise noted.