Mark Wayne Salling (born August 17, 1982 – January 30, 2018) was an actor, sing-songwriter, composer, and musician. He portrayed the character Noah Puckerman on FOX's hit musical comedy, Glee.
Early life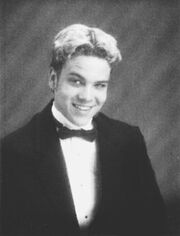 Salling was born in Dallas, Texas. He was the younger of two children of Condy Sue (née Wherry), a school secretary, and John Robert Salling, Jr., an accountant. He was home-schooled at an early age. Salling was raised in a "strict Christian home" and attended Providence Christian School and Our Redeemer Lutheran during elementary school. He attended, but did not graduate from Culver Military Academy, and later graduated from Lake Highlands High School in 2001. While he attended high school, he was a member of the school wrestling team. Performing was also an integral part of his teenage years; he often performed in bars despite being underage and participated in school talent shows.
After graduating from high school, he attended the Los Angeles Music Academy College of Music in Pasadena, California and began studying guitar, giving guitar lessons to make a living.
In January 2013, Salling was accused by a woman who claims he committed sexual battery by forcing sex without a condom. He has denied the charges and has filed a countersuit for defamation of character.
He, reported in July 2014, was in a relationship with Denyse Tontz.[1]
Career
Music
Salling sang, wrote, and produced his own music, and played the piano, guitar, bass guitar, and drums. His solo project (under the stage name "Jericho"), was debut album Smoke Signals, released on February 8, 2008, under Jericho Records. On October 25, 2010, Salling released a rock/jazz album entitled Pipe Dreams, which was inspired by Alice in Chains, Nine Inch Nails, Miles Davis, and Herbie Hancock. It was released by Pipe Dreams Records,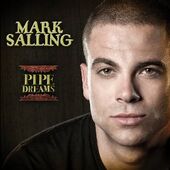 Salling's own label, in partnership with Fontana Distribution. He was the composer, performer, and producer of each track. The first single, "Higher Power," premiered on August 10, 2010.
For the television show Glee he soloed and dueted on cover versions of various songs including, Sweet Caroline, Only the Good Die Young, The Lady Is a Tramp, Run Joey Run, Beth, and Good Vibrations. During filming, Salling paid tribute to the cast of Glee by writing a song and creating a video entitled "Chillin' on Glee'," which featured various cast and crew members.
Film
Salling acted in Children of the Corn IV: The Gathering (1996) with Naomi Watts, and also in The Graveyard (2006). In 2008, he was cast as a regular character, Noah Puckerman, on Fox series, Glee. On June 28, 2013, it was reported that Salling will not be returning as regular on Glee's fifth season, but will instead be a recurring guest star on the series. along with Harry Shum Jr. and Amber Riley.
He was filming the TV movie,
Rocky Road
, and also wrote and recorded an original song for the film.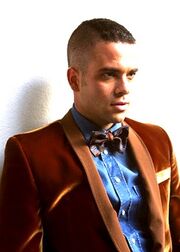 Filmography
Film
| Year | Title | Role | Notes |
| --- | --- | --- | --- |
| 1996 | Children of the Corn IV: The Gathering | James Rhodes | Direct-to-video |
| 2006 | The Graveyard | Eric | Direct-to-video |
| 2011 | Glee: The 3D Concert Movie | Noah Puckerman/Himself | |
| 2014 | Rocky Road | Harrison Burke | filming |
Television
Year
Title
Role
Notes
1999
Walker, Texas Ranger
Billy
Episode:Rise To The Occasion
2009-2015
Glee
Noah Puckerman

Main Character (Season 1-4)
Guest Star (Seasons 5 and 6)

2011

The Glee Project
Himself

Episode:Sexuality
Links and Social Networks
Trivia
He had his nipple pierced.
His ancestry included English and German, along with smaller amounts (to varying degree Dutch, Irish, and Scottish.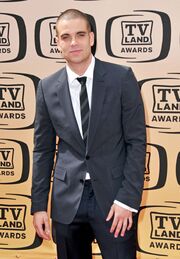 One of his best concert was Pantera concert when he was 13 years old. 
Mark Salling's first concert was The Toadies. 
Mark wanted to cover Radiohead's "Karma Police" or "Paranoid Android" on Glee.
The first album he bought was The Crow (Soundtrack).
He taught Darren Criss to play Frisbee Disc Golf.
Darren Criss loves Mark Salling's taste in music.
He wrote a song for his movie "Rocky Road" 
He enjoyed slushing Lea.
Before Glee, he used to give guitar lessons at the "Hollywood Academy Of Music on Melrose."
He and Lea joked about the make out sessions that their characters often have.
He taught Lea how to ride a skateboard.
He thought that Puck and Quinn are a great couple.
He thought that Lea has cute hands.
It took him 8 years to wrote the songs for his album Pipe Dreams.
He liked to look at birds, especially Corvids.
He had a dog named Hank.
He was a fan of the music from Radiohead, Elliott Smith and Rufus Wainwright.
He called himself a night owl.
His celebrity crush was Emma Watson.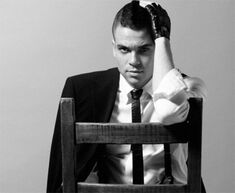 Lea Michele sometimes calls him MaSa (Mark Salling) in her tweets.
Lea enjoys touching Mark's butt when he had a pelvic injury.
He has played piano since age 5.
In real life he was Christian.
He was close friends with Dianna Agron, Lea Michele, Cory Monteith, Harry Shum Jr, Chord Overstreet, Naya Rivera, Ashley Fink, and Darren Criss.
He hung out a lot with Cory Monteith, Harry Shum Jr. and Chord Overstreet.
Most likely, he always brought his skateboard on set.
According to Ashley Fink, Mark during Glee Live 2011 tour, everytime he sang "Fat Bottomed Girls" girls in the crowd were screaming and shouting for him.
He used to be in a relationship with Naya Rivera.
He was six feet tall.
Lea has taught him how to speak Gibberish.
He was good friends with Rob Kardashian (Kim Kardashian's brother). They usually hung out together or play golf.
Dianna Agron's nickname for him is 'Ookie', according to a handful of tweets.
Dianna Agron stated in one interview that Mark Salling is sweet.
Dianna Agron said on twitter that Mark Salling is an indescribable solo guitarist. 
Lea Michele finds Mark Salling very good on playing guitar.
Darren Criss thinks he's an incredible musician.
He had a dog named Noah Saw Salling for which Lea Michele helped him pick out that name.
He referred to Lea as Shell and himself as Saw in his tweets.
He volunteerd with the James Hunter Wildlife Rescue charity.
He was Top 40/70 in Sexiest & Hottest Men in 2011.
Mark predicted that Puck would probably flunk out of high school.
Unlike Puck, Mark was actually quite shy and quiet.
He claimed to be "nothing like Puck," but "worse" instead.
Mark was a baritone.
He auditioned for Glee with Juanes' La Camisa Negra.
He was the third person on Glee to sing his audition song, La Camisa Negra, on the episode, Acafellas.
He was voted the Biggest Flirt by the Glee Cast.
According to Chris he was the Most Adventurous of the Glee Cast.
Amber finds Mark very funny. 
It was his idea to let Puck have a mohawk.
According to Lea, if Rachel and Puck will ever have a duet, she would want them to sing Lucky by Colbie Caillat.
He was a fan of Family Guy and The Simpsons.
He had an obsession with corvids.
His favorite actor was Edward Norton, his favorite musical was Wicked, his favorite movie was Amadeus, his favorite animals were a raven and a crow, his favorite singer was Stevie Wonder, his favorite book was Indian in the Cupboard and his favorite food was sushi and ribs.
He liked to sketch nature and animals.
In 2010 he wrote a song about Glee and his cast-members.
He played the piano, guitar, bass guitar, and drums.
When he auditioned for Glee, he lied about his age, saying he was 19 when he was really 26.
Quotes
"

You don't really have time to watch TV if you work on TV.

"

—Mark Salling
"

I've been playing piano since I was 5, and started writing when I was 6 or 7. It was never a revelation I had, it was just what I did. Playing music was always a part of my life, I don't know anything else.

"

—Mark Salling
"

Growing up, I was into that '90s grunge movement like Alice in Chains, Pearl Jam and Nirvana. I've gone through every phase -I'll be into country music for a while, or rap music. Now I'm just a snob, I only listen to smooth jazz and that's about it.

"

—Mark Salling
Gallery
Videos
References