Papa Don't Preach by Madonna is featured in Hairography, the eleventh episode of Season One. It is sung by Quinn with Puck backing her up on guitar, only to feature the line "I've made up my mind, I'm keeping my baby".
While babysitting Kendra's triplets with Puck, Quinn decides to perform this song as a way to calm the triplets down after their unruly behavior goes as far as tying up Puck and Quinn. Quinn also performed many of the dance moves Madonna did in the original video.
Lyrics
Quinn:
Papa, I know you're going to be upset
Cause I was always your little girl
But you should know by now
I'm not a baby

You always taught me
Right from wrong
I need your help
Daddy, please be strong
I may be young at heart
But I know what I'm saying

The one you
Warned me all about
The one you said
I could do without
We're in an awful mess
And I don't mean maybe
Please,

Papa, don't preach.
I'm in trouble deep
Papa, don't preach.
I've been losing sleep
But I made up my mind.
I'm keeping my baby
Ooh, I'm gonna keep my baby mmmm
Trivia
This is the second shortest released song on the show at just over a minute, the first being Trouty Mouth.
It was released as a single on the Glee: The Music, The Complete Season One album, but it is unclear if the full song was recorded.
This is the first song by Madonna on the show, since then, there's always been at least one Madonna song in every season.
Gallery
Videos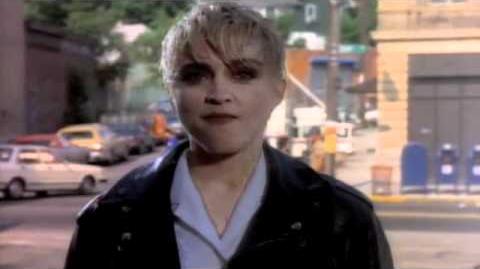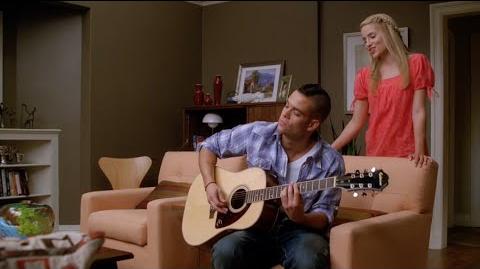 Community content is available under
CC-BY-SA
unless otherwise noted.