Poison by Bell Biv DeVoe is featured in Acafellas, the third episode of Season One. It is sung by the Acafellas during their first performance as a group. Will sings lead vocals with Henri, Howard and Ken singing back-up vocals. From here, the Acafellas begin to rise from success. 
Lyrics
Acafellas:
Oh

Will:
Poison
Yeah spot a man of freedom for a fact aah-aah uh-hum
You ready, Ken?

Ken:
I'm ready

Will:
You ready, Henri?

Henri:
I'm ready Will, are you?

Will:
Oh yeah break it down

Will (Acafellas):
Girl I must (warn you)
I sense something strange in my mind (boom)
The situation is (serious)
Let's cure it 'cause we're running out of time (time)

Howard:
Can't get her outta my head

Henri:
Miss her, kiss her, love her

Ken:
Wrong move you're dead

Howard (Acafellas):
That girl is (poison, ooh ooh oho)
Never trust a big butt and smile
That girl is (poison)

Ken:
Poison deadly moving it slow
Looking for a mellow fellow like DeVoe
Getting paid laid so better lay low
Schemin' on hots my end the pro show
The low pro ho should be cut like an afro
See what you're sayin' huh
She's weighin' you but I know she's a loser

Henri:
How do you know?

Acafellas:
Me and the crew used to do her
Trivia
In the song, Howard sings "Can't get her out of my head" but in the actual song it is "Can't get her out of my mind".
Gallery
Videos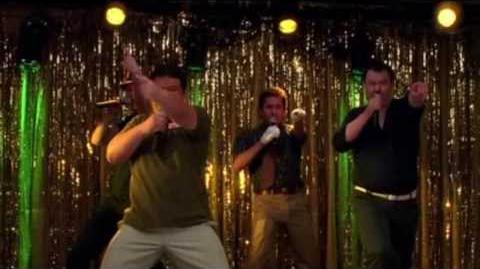 Community content is available under
CC-BY-SA
unless otherwise noted.