Something's Coming from West Side Story is featured in 'I Am Unicorn', the second episode of Season Three. It is sung by Blaine as his audition for the role of Bernardo or Office Krupke in the school's production of West Side Story.
The trio of directors are enchanted by his performance, Artie asks him to read for the role of Tony. They believe that he is perfect for the role. Kurt then sees this and watches what Blaine will say and if he will accept to audition for Tony, as Kurt wants to be Tony in the play. Blaine's portrayer Darren Criss noted it as his character's first song performed on his own, without any backing dancers/singers.
Lyrics
Blaine:
Could be!
Who knows?
There's something due any day;
I will know right away,
Soon as it shows.
It may come cannonballing down through the sky,
Gleam in its eye,
Bright as a rose!

Who knows?
It's only just out of reach,
Down the block, on a beach,
Under a tree.
I got a feeling there's a miracle due,
Gonna come true,
Coming to me!

Could it be? Yes, it could.
Something's coming, something good, if I can wait!
Something's coming, I don't know what it is,
But it is gonna be great!

With a click, with a shock,
Phone'll jingle, door'll knock,
Open the latch!
Something's coming, don't know when, but it's soon;
Catch the moon, one-handed catch!

Around the corner,
Or whistling down the river,
Come on, deliver
To me!
Will it be? Yes, it will.
Maybe just by holding still,
It'll be there!

Come on, something, come on in, don't be shy,
Meet a guy,
Pull up a chair!
The air is humming,
And something great is coming!

Who knows?
It's only just out of reach,
Down the block, on a beach,
Maybe tonight...
Maybe tonight...
Maybe tonight...
Trivia
Gallery
Videos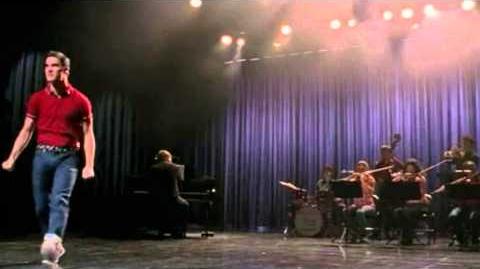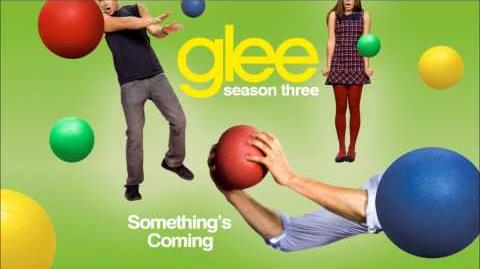 Community content is available under
CC-BY-SA
unless otherwise noted.