Sweet Caroline by Neil Diamond is featured in Mash-Up, the eighth episode of Season One. It is sung by Puck, while playing his guitar, as a "personal tribute to a musical Jewish icon," Neil Diamond.
This is Puck's first solo performance on Glee. He sings it for the group after Rachel says to him that she needs a man who is brave enough to sing a solo for her. In order to stay in the relationship with Rachel and prove to her that he can do it, Puck sings this song in front of the whole Glee Club. However, Quinn seems very impressed by the solo and stares at Puck longingly. The rest of the New Directions join in towards the end.
Lyrics
Puck:
Where it began, I can't begin to know when
But then I know it's growing strong

Was in the spring
And spring became summer
Who'd believe you'd come along

Hands, touching hands, reaching out
Touching me, touching you

Puck with New Directions:
Oh, sweet Caroline
Good times never seem so good
I've been inclined to believe it never would

Oh, sweet Caroline
Good times never seem so good
Oh, I've been inclined to believe it never would oh no no..
Trivia
This was the first time a male has sang a solo in the Choir Room.
This is Puck's first released solo.
Puck sings the song for Rachel to show that he can sing a solo and that he can handle her. This is the first song that is dedicated to Rachel.
A longer version of this song was later released where you can clearly hear the New Directions doing backup.
Mark stated at 2014 PaleyFest that this was his all-time favorite Glee song to record. He also said that his mother is a huge fan of Neil Diamond, the original artist of the song.
This song has sold over 268,000 digital downloads in the US.
This song debuted and peaked at #34 on the US Billboard Hot 100 chart.
Errors
Gallery
Videos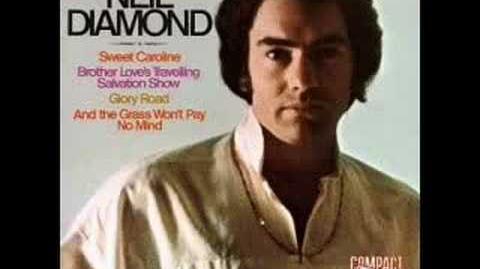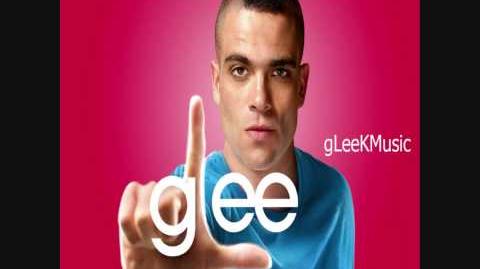 Community content is available under
CC-BY-SA
unless otherwise noted.