Welcome! ~

 My name is Hayley. I am 20 years old, I live in Australia, My birthday is December 21st and I have  graduated from high school in 2010. I have been on the wiki since last year in January and ever  since then, I have enjoyed myself and met the most wonderful people in my life and I am so grateful  for that.
You guys might see  me around the wiki, as I usually spend most of my days on chat as a Chat  Moderator. Other places where you might see me, is editing and commenting on blogs and pages  as well as threads. I am also a Spam Team member, so I regularly check the comments and any  other parts of the wiki. I was also apart of the Update Team, editing Kurt 's page for Season 4.
Feel free if you want to get to know me more! I am pretty easy going and I get along well with alot  of people. If you have any questions, feel free to message me on my message wall or private  message me on chat :) Also, I love to meet new friends, and chat so if you want to stop by and say  hello to me, you are more than welcome to do that :) <3 I'd be happy to help you guys any way I  can.
I hope we can talk soon! xo  
https://soundcloud.com/6pinkcats4hay - My soundcloud :)
http://a-seed-dropped-by-a-skybird.tumblr.com/  - My tumblr :)
https://twitter.com/HayleyHayz_xD - My Twitter :)
My Signatures:


❤ Oh, there you are - I've been looking for you forever. ❤

If you can believe in something great, you can achieve something great - KP ♥


Oh there you are, I've been looking for you forever
(Message Wall • Blogs • Contributions)



When you love someone, you don't keep it in, you say it ♥ 
Templates:
0pxv/KolIAUfPBeM1
Thank you for visiting my profile :)
Season 1:

Season 2:
Season 3:
Season 4:
Season 1:
Season 2:
Season 3:
Kurt and Blaine. There are so many reasons why I love Klaine. I could go on and on about how perfect they are and how special they are, but really, when you love someone or something as special, you don't need to explain. The way they glance, smile, and the way they talk to each other is perfect. The fact that these two boys were the first gay couple on the show, gives people, not just gays, but also straight and bi people inspiration and hope of finding true love and someone you can trust and be honest too. The way that they care so much for each other and want to grow old and still be together is just something so special, and so beautiful, that maybe just anyone can have that person to grow old and talk about their first love. Kurt and Blaine cherish their moments and know when not to rush things, they know how to take it slow and they know that they can be comfortable with each other. They have wonderful chemistry. But it's not just about the perfectness of this couple that makes them special, it's them having flaws too, which makes them more realistic than any other couple on the show. Their love is strong and nothing is going to take their love away, because in the end, they will find each other agast all odds and no matter what stuggles or flaws come their way, they will work it out together. Because that's what couples do, and they solve their problems out, one step at a time. Am I being too cheesy? Maybe. But do I care? No. Because I love these two so much, that it gives me hope that one day, I might find that perfect someone too.
Samcedes
Tike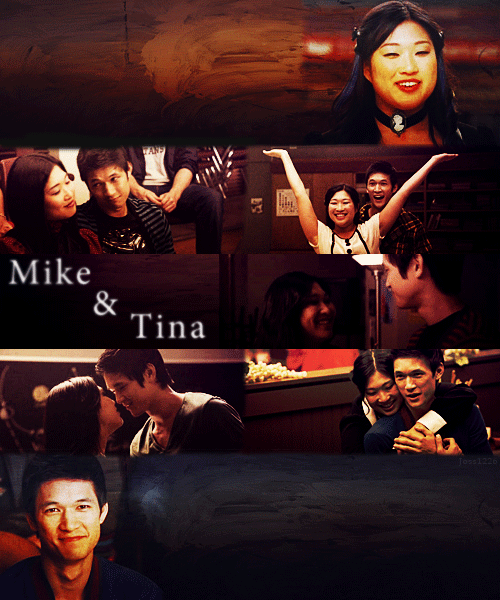 Puckzizes
Brittana
My close friends who I love dearly on the wiki <3 <3 <3
Emma:

Words can't express how much this girl means to me. I feel like even though I write all these things down, and show them to her, it's just still not enough, because she is the most amazing best friend I ever had in the whole world, and without her, my life would be so much different than what it is now, and I feel like I'm not good enough to be her best friend, but while that is said, I am so thankful to have her as my best friend, she has been there for me through thick and thin, and she has been there from the stat. We both have been through so much together, and we have both dealt with similar things, and at the same time, we have been there for each other and helped each other grow as not only an individual but with our friendship too. I am just so fortunate and so grateful to have met this beautiful, kindhearted human being, that I would never forget. I care about her  and respect her so much, that she inspire me to always be myself, She just means so much to me, and I love her so much, that losing her as a friend would be a terrible mistake, because she is the most loyal, encouraging, supporting person I know. And I wouldn't want our friendship any other way, because without you, I wouldn't be the same person I am now, and I am just the luckiest girl in the whole world, to have this beautiful girl as my best friend. Every day I am always so excited to talk to her because I know I can trust her, and I know I can talk to her easily without being awkward or weird around her. I just love her so much, she means so much to me than words can even describe <3 I love you Emma so much <33
Jade:
Cass:
I am just so lucky be friends with this girl. She and I have been through so much together, and  is the few people on the wiki, I can trust her with just about anything, and she knows she can trust me with just as much. She is very supporting, and very sweet, she'll make you laugh and cry, But most of all she'll listen to you. I feel like I can be myself around her, and she won't ever judge me because of it. She cares a lot about me, and I care a lot about her and I know there have been times when we haven't been the greatest of friends, but through all of that I am lucky to have this awesome girl as one of my best friends. Every day is always something new with her, it's always so interesting and so fun. We have our inside jokes, which are hilarious, and I just love how true to herself she really is. I hope she knows that she means so much to me as a friend, and I am so greatful to be friends with her <3 She's really pretty and has a great singing voice, I just can't imagine what would happen if we weren't friends. Because every day talking to her is fun, and she cheers me up everytime I'm at my lowest. Sarah, you are so pretty and amazing, I love you <3 Never forget 
Lily: My Friend with Benifits!! She's so fun to talk to and so kind, and ever since doing the Secret Santana we have become closer as friends. I am so pleased to have met her as she is so funny and sweet! <3 I can't wait to talk to her more and get to know her more. 
Jas:
Sis:
Gina:
Such a lovely person to talk to <3 I only have just recently got to know her, and she is awesome <3 One of the best klainers out there, so kind and positive, and very sweet. I am so happy that she and I are friends, and I can't wait to talk to her more. c:
 January 9, 2012: Created the account IiLoveKlaine.
July 3, 2012: Promoted to chat moderator by Hrsefinatic101 (wall | contribs) aka Molly (a former Admin).
January 11, 2013: Promoted as a  Spam Team member, by  Brittanarocks (wall | contribs)  aka Emma (Current Admin, and Bureaucrat)
'October 23, 2013: Demoted as Spam Team member  by  Brittanarocks (wall | contribs) aka Emma due to Spam Team Captains deciding on restarting the Spam Team. 
A place where my friends can post anything they wish :P 
Community content is available under
CC-BY-SA
unless otherwise noted.