A Few Words For My Guests:
Hey there. I'm Kalleb.
I'm an eighteen year old bisexual guy. Currently, I'm in my senior year of high school (which will be ending soon sadly). I'm from the South US and live in a State called Louisiana where its always a party! We live it up down here! Cajun pride all the way! There are many lively people down south and I'm glad I was born and raised here. Sure, the boot can be a terrible place at times but there's also a sense of beauty and wonder. Not to mention the food is to die for haha! I have met some wonderful people in my eighteen years on this planet. For example, like my amazing fiancé who I have known since I was in diapers haha. Our families are very close and I'm glad to have known him my whole life. My heart is whole thanks to him. He's my world. My love. My life. Plus all of my wonderful friends that have been with me on this crazy journey. I'm very grateful for them, too. I live to be wild. To be free. I am young after all and why not live life to the fullest, right? I guess people would describe me as a sweet, kind soul that rarely gets angry with anyone. I tend to agree. I don't like going down that dark path of being a mean spirited person. I was there before and its not a road you want to be on. It'll pull you down as a person and you'll be trapped for what seems eternity. I've overcome many obstacles in my life and I'm glad people view me as someone with a virtuous spirit. Through those obstacles, I feel confident enough to say I am proud. Depression couldn't keep me silent. My anger ceased from causing more chaos. I feel free. I continue to live. To learn. And to love. I got tired of running from my fears and embraced my pain and sorrow. That in turn blossomed into something new. Something that shined bright. It was finally something real. I was happy. I AM happy. I still have many more things to learn and I'll tackle each challenge willingly.
Run Wild. Live Free. Love Strong.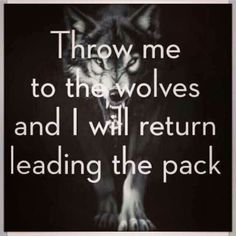 "Check thyself before thy wreckith thyself" - Unknown
Now Playing
►
Charlie Puth - Suffer
Created by KallebRulez
Community content is available under
CC-BY-SA
unless otherwise noted.