glee
I watched all three seasons of Glee in about three weeks, and I loved every minute of it. Kurt is by far my favorite character; he's absolutely inspiring, brave, courageous, proud, and Chris Colfer has an amazing voice. I also hold his same spiritual beliefs, but I like to think I'm more accepting of religion than Kurt was.
My favorite episode of Glee, although hard to choose, would be "Born This Way", because of the lessons it teaches; love yourself and all of your insecurities. Also Kurt moves schools, so YAY!
My favorite song would without a doubt be the New Directions' performance of "Bad Romance". The costumes (pictured below), the lighting, the set, the choreography, Kurt; it's amazing. I also really like Blaine's cover of "Teenage Dream", as well as anything Chris Colfer sings. :P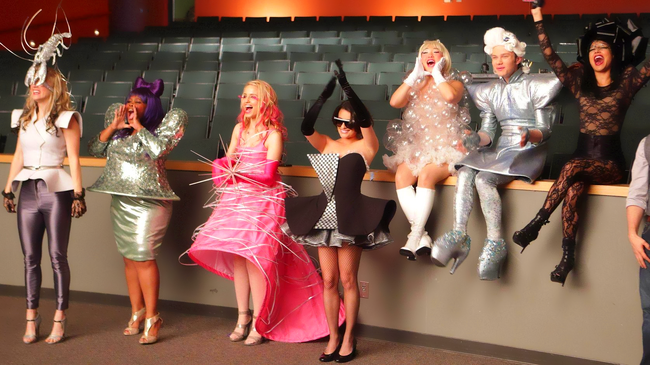 Community content is available under
CC-BY-SA
unless otherwise noted.