Hi to all those gleeks out there. You've stumbled across my profile page :) Please keep in mind that with every new episode i will be adding my fave songs from the episode, so it might be a bit long to read :( sorry but i will try my best to make it as short as possible as i can.As a last note for you all, I'm remaking my profile so it might take me a few days to get this thing up and running as well as looking good.I try to make it personal and interesting as well.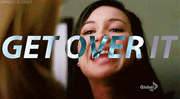 Things to do while on here
Make an awesome profile
Add heaps more pictures
Contribute more foten ( check out my last profile http://glee.wikia.com/wiki/User:Gleekforever1018,  I don't use it anymore though. I find this one eaiser)
still support the friendship between Tina & artie
Also support the crackship between these coupples ( sorry for the bad spelling) Kitty & Artie along with Sam & Tina
Make awesome friends who love glee the sam amount as me
Make at least spam team, Chat mod or anything I would be happy with
Be on chat everyday ( I can't promise that)
Anyway onto the profile
I first started to watch Glee when it first came on. So the very first episode The polit (1x01) now when I look at other profiles they say they've been watching Glee since Showmance (1x02) or other episodes but not me.I'm a hard core Glee shipper.
I may not agree with everything with what they do with some of the episode's or the song slections but I will always watch Glee.
So that's an Introduction to my profile, here's some random facts about me
Here are 15 fun facts about me
Community content is available under
CC-BY-SA
unless otherwise noted.