Hello, fellow Glee Wikians, my name is Jacky, or more popular known as Jack or Unicornianleague or Unicorn around here. 
I'm 14 years old, blowing out my candles on January 23, and I'm a CM and ST member here and I'm also Australian but asian =P "Australasian" 
I'm bisexual, Finchel IS my OTP, Glee is my life.
I used to edit Blaine Anderson/Kurt Hummel during Season 3 when I was on the Update Team and I also edited Rachel Berry for the team during Season 4 and Season 5!
My tumblr is http://fyeahglee.tumblr.com/ please follow me! I've got over 600 followers and I update Glee posts, gifs and news quickly! As soon as it comes out, I'm on it!
I also run http://gleegif.tumblr.com/ with Raven (aka BrittArtie) and no, I do not ship Javen xD.
By the way, for those who want to hear me sing or have a soundcloud, here is mine :) https://soundcloud.com/jackychen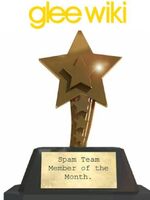 January 2013 Spam Team Member of the Month 
June 2013 Spam Team Member of the Month 






My Glee Wiki Timeline
21/9/12 - 2000 edits
16/10/12 - 3000 edits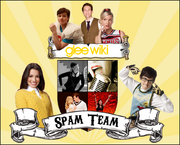 31/10/12 - I've been on Glee Wiki for one year :3
4/11/12 - Became a chat mod :3
30/11/12 - Part of the Spam Team :D
24/12/12 - 4000 edits
22-23/1/13 - 1 year on chat :)
25/1/13 - 5000 edits (this is my 5000th edit as I type this muahaha. Today is the Sadie Hawkins air date ;3)
1/2/13 - SPAM TEAM MEMBER OF THE MONTH. THAT RED THING ON MY NAME WAS AWESOME. 
15/3/13 - 6000 edits on the day Feud airs. 
19/3/13 - 200 Days Editing in a row badge :3 
10/5/13 - 7000 edits on the day the Season Finale of S4 airs. 
3/7/13 - 8000 edits :) 
5/7/13 - Became Administrator on Glee Wiki :) 
13/7/13 - R.I.P. Cory Monteith, I love you. I was the biggest cory stan out. I just wish you were here. 
29/11/13 - 9000 edits
7/12/13 - CM and ST member. 
Glee Wiki Friends :D
LOL WELLS, if you're not on the list, don't take it personally, everyone's a friend of mine and some I just haven't met or talked to yet! I think I'm pretty close to Rachel, Hayley, Raven, Emma and Nick, Sarah (Crystalline), Trae, Andy, Danny, Lexi, Tiff, Sis, Lena and Molly and everyone else is just as lovely. OFC, I love the admins and chat mods and the rest. I remember all your names and how you guys are a part of my life ;3 But yeah, those are my good friends.
NOTE: I WROTE THIS AGES AGO. I can add to it but I did write this a while ago :P SOME PEOPLE CHANGED THEIR USER NAMES AND I CANT BE BOTHERED CHANGING THEM. 
Rachel and Raven and Emma and Hayley and Nick and Sarah and Andy and Danny and Lexi and Tiff and Sis and Lena and Molly and Trae <3
Note that I also love Paul, Jordz, Robert, Tami and Salar because I consider them my bestest friends too :3
YOU GUYS ❤
BTW I NEED TO ADD MORE FRIENDS SO PLEASE WAIT. And I can't be bothered sometimes, so tell me and I will add :)
Pages I created
Favourite TV Shows
Community content is available under
CC-BY-SA
unless otherwise noted.