THANK YOU TO EVERYONE WHO ENTERED! Head over to the Fashion Wiki to vote on the Top 5 looks!
Contest
Hey there Gleeks!
We're so sad that Glee is over! With the sixth and final season ending only a couple of weeks ago...we're not ready to let go. Help us say goodbye by dressing up your favorite character from the series in a special graduation party outfit. Create a formal party look for as many characters as you like! (We even accept couple's looks).
Check out last year's Glee Closet Confidential Prom contest for inspiration!
Have fun with it!
Here's how to Enter: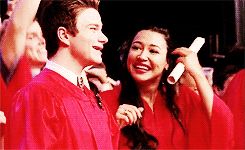 1. You must be a registered user logged in to Wikia. Create an account here!
Note: You MUST leave a logged in comment to win.
2. Assemble a graduation outfit for one Glee cast member of your choice. Users may also enter a COUPLE as an entry if they want to dress two different characters.
3. Choose FOUR or more of the following for each outfit.

Hair
Accessories
Jewelry
Top/Dress
Bottoms/Skirt
Shoes
Makeup/Nails
Signature Item (Depends on the character)
4. In the comments below, submit a list of links to the pieces of clothing you chose. You can also create a Pinterest or Polyvore board.
Check out my Polyvore board graduation outfit for Santana here: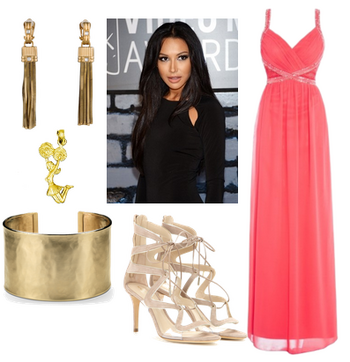 How to Win:

On April 17, the submission period closes. A group of Wikia judges will come together to choose the top entries. We will post the finalists on the Fashion Wikia on April 17 and leave the winner up to YOU and the community to vote. On April 27, we will announce the winner. 
Share The Contest!
Community content is available under
CC-BY-SA
unless otherwise noted.