Hello again!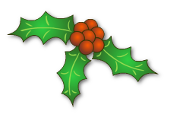 As all of you probably know, Hayley and I decided to host the
First Annual Glee Wiki Secret Santana!
In our first blog, we have given basic instructions and clarified the intentions of this event.
You can look up all of that here!
Well, the long awaited second blog has finally arrived. We're gonna give you a list of everyone who is participating so as to have a better overview of everyone and, as for the gift, like we already said in our first blog, keep it simply or make it fancy, either way it's gotta be self-made and you can practically do anything you want!
Participants: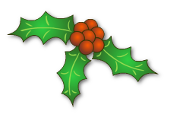 Hayley (User:IiLoveKlaine)

Lily (User:Blittany)

Tae (User:TaeInTheSky)

Gina (User:GinaSays16)

Happy (User:Poolaalaa)

Maya (User:ItAllRevolvesAroundKlaine)

Jon (User:JonathanSV96)

Trae (User:REBƎLReloaded)

Andy (User:RiseAgainsT)

Alison (User:Taylor Alison Swift)

Will (User:Gleeisperfect)

Gareth (User:TikeOTP)

Lucky (User:Lucky Agron)

Cass (User:LoveKlaine)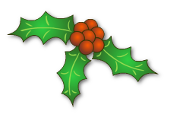 Glenn (User:Someone648)
Ron (User:Geoff109)
Joe (User:QuinnMarleyfan96)
Brian (User:Nayaforever)
Robbie (User:QuickForeverr)
Lise (User:Forever a Klainer)
Kyle (User:Trouty Berry Snicks Cohen-Chang)
Paul (User:Blugo34)
Rheagan (User:UnHoly Trinity)
Hannah (User:Hannahbanna1993)
Ana (User:Darrenfangirl)
Harry (User:Clawdeen Ghoul)
Vik (User:RamerV)
Sky (User:Gleek2001)
Juan (User:Camsay)
Ben (User:BenMeOver)
Emma (User:KurtanaLove1998)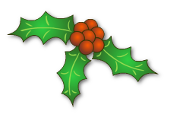 Emma (User:Brittanarocks)

Gauri (User:TinaForever)

Jason (User:Shadow9542)

Molly (User:Mlkane720)

Ruy (User:Gleegoeswild)

Tots (User:TheFemaleBoss)

Nate (User:AmaterasuKun)

Josh (User:Josh Bullin24)

Jade (User:JadeGagaOlly)

Jer (User:BitchTookMyPillow)

Fon (User:Turtfon)

Britt (User:DoubleBritts)

Ethan (User:Ethanb98)

Tami (User:Nonametothinkof)

Alyce (User:AlyceInWonderland)

Lucas (User:Lucas Koch)

Geoffrey (User:Ben.Garth)

Matt (User:EXO-K)

Jack (User:Unicornianleague)

Nick (User:Tendollarlameo)




If you didn't quite make it this year, you can always participate next year! Unlike Glee, we mean it when we say "annualy"!

So you know who's participating? Great! What's the next step?

Hayley and I will try to personally approach each of you individually within the next two days and let you know whose Secret Santana you'll be. You then have until
December 16th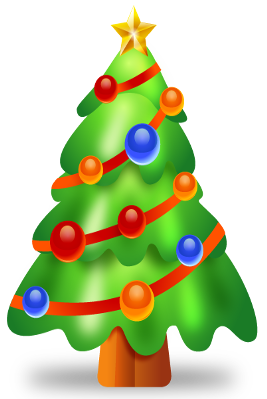 to prepare your special gift. If you can't make it in time or can't participate at all after all, please be so kind as to let Hayley or me know so that we can find a replacement! :)
But remember, once you know who you're giving your gift to, it's got to be super hush hush. You can't tell anyone!
Here's where things have changed however: To work with everyone's hopefully friendly competitional edge, we decided to make this a contest. All of the gifts - except those meant to be kept private - will be evaluated per a voting open to all users and the creator of the winning gift will get a super special price, which will be revealed in our third blog!
If you have any more questions, please don't hesitate to contact either Halyey on me on our respective message walls or in chat!
We thank you all again for participating and hope you have jolly good fun with this!
UPDATE:
OK so just a little reminder to y'all that this is supposed to be a Secret Santana event, so it'd actually be kind of neat if you kept to yourself about whose Secret Santana you are aka. who you are going to make your gift for. It's all part of the surprise package.
Also, we have the date set to December 16th, so if you have already finished you gift now or before that date, that's really sweet for you but please wait until Dec 16th, cause that's where Hayley and I actually wanted for everyone to possibly come to chat and make a gift exchange party, which is how Secret Santa is usually done. If you can't come to chat then you can simply give your gift per message wall.
And last but not least, to those of you who didn't even know about this until now and wanted to be part of this too: If it's okay with you, we'd like to put you in as back-up team. If someone fails to get their gift ready on time or doesn't respond at all, this way you could still participate and we would put you in! Just let us know if you wanna do that in the comments section, please. To those of you who have actually signed up for this and know already that they can't be part of it after all, please just let Hayley or me know on our message wall so we can organize the rest!
Love, Hayley and Lily <3
Community content is available under
CC-BY-SA
unless otherwise noted.