We are here to announce the new admins!
Hello everyone! Happy, Ana, and I wanted to get back to you all as quickly as possible on who would be promoted as admins to fill in the gaps, now that I am stepping down and the team has grow to be quite small, so here we are!
First off, we all would like to thank all six of you for applying. Jon, Tots, Trae, Dan, Becca, and Lily... it means a lot to us that you guys stepped up to apply to be admins because we know that it means you care a lot about this place and want to be involved in bettering it. So thank you so much for taking the time to apply.
Know that this was not an easy decision, as you all have great qualities that we believe would have been great things to add to the admin team. But Happy, Ana, and I felt we had to pick the people who were most ready to join the team and step up to this position.
So.... drumroll please.....
Meet your new admins!
Congrats to:

Becca (BeccaToBe)!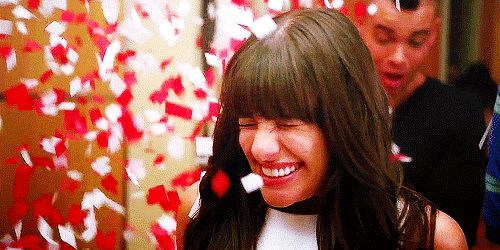 and

Tots (TheFemaleBoss)!
These two lovely ladies are the newest members of the Glee Wiki Admin Team! We are so excited to welcome them both and we hope you all feel the same. Lets hear it for them!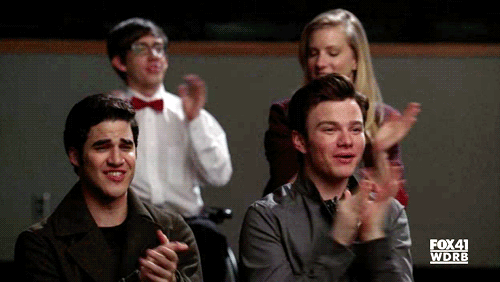 So Becca and Tots, our newest admins, please see Happy as soon as you see this so that you can get your rights and comment colors and all that jazz.
And again, congrats to you two amazing girls!
In Closing
Lets all please give warm words of congratulations to both Becca and Tots please :) Understand that yes, only 2 people were selected as of now, but that does not mean your chances of being promoted are shot. To everyone who applied, thank you and keep up the good work because you never know when another promotion might roll around. Again, this was a really hard choice to make, so we hope you can respect our decision and welcome and congratulate Becca and Tots.
If anyone has any questions about this, feel free to contact me or one of the other admins, as we will be happy to discuss it with you.
And with this, I will be removing my rights probably tomorrow once our two newbies are situated, so this is my last admin blog *wipes away a tear*. Its been amazing, but I know send all my love and best wishes to Becca and Tots and the new admin team <3
Thank you everyone for reading!
Community content is available under
CC-BY-SA
unless otherwise noted.