A Fresh Start is the first episode of Glee's fifth season and the eighty ninth episode overall. It is the season premiere and is set to air on September 1, 2013.
Spoilers
Plot
After winning Regionals, the New Directions start insane preparation for Nationals in LA but are shocked to find Sam gone, so with now three spots to fill Will tries to bring the group's spirits up and declares it to be group number week but when an unexpected visitor arrives at McKinley the New Directions reputation and Nationals place is threatened
Meanwhile in New York, Kurt is still moping at turning down what may have been his true love and Santana is sick of it, between mopey Kurt and Rachel "Fanny Brice" Berry making more and more diva demands Santana vocalises her anger with the pair and tells Kurt to move on and Rachel to calm down seen as she hasn't even got the part yet.
New Characters
Eric Chevalier
Billy Unger was cast as Eric Chevalier back in early August.
He is described as a "quiet exhange student from Paris with an extraodinary voice".
Kara Regis
Alexandria "Allie" DeBerry was cast as Kara Regis in mid August.
Her character is described as "the love child of Unique, Tina & Sugar. Having the sassiness of Unique, the kindness of Tina and the non-filtered comments of Sugar".
Jason Burke
Ryan Rottman was cast as Jason Burke in late August.
His character is described as "the new masculine Kurt, ready to take over the New Directions and push Blaine back down".
Ryder and Unique
There is still an uncomfortable atmosphere between Ryder and Unique after the catfish debacle.
Unique feels awful and is not feeling like herself.
Unique starts coming to school like Wade more and more and stops wearing women's clothing.
An unlikely friend will help both see how childish a stupid the are being.
Blaine, Jason, Sam & Tina
Sam has left Lima and returned to live with his family in Kentucky.
Blaine is crushed after Kurt's rejection of his proposal and Sam leaving.
Tina is pleased with how vulnerable Blaine is and feels like karma has done it's job.
Tina will join in the Kara/Marley diva-off
Blaine and Jason know each other from Blaine's school before Dalton.
When Jason decides to join New Directions, Blaine quite obviously hates the idea and tells him he cannot join.
Eric, Kara & Sugar
Sugar will be more confident with her voice.
She will find both Eric and Kara for the glee club.
She becomes Eric's support person through some problems he has.
Kara will face off with Marley in a diva-off for lead female vocals.
Santana, Kurt, Pendleton, Harmony, Adam and Rachel
Rachel and Kurt are not like themselves after a succession of events.

It is shown that Blaine did propose to Kurt but he turned it down in song.
Rachel believes she has been awarded the role and makes more and more diva demands

Santana is sick of the pair of them acting like people they're not and sings Stupid Hoe
Harmony will return in this episode bumping into Rachel in the hallways of NYADA
She will explain that Carmen found her so talented she was awarded early admission to NYADA
It is revealed that Pendleton and Alaric (The guy in the yellow sweater from AG/AYCD) also made it into NYADA
It is revealed that Adam and Kurt have been dating this whole time and he has forgiven Kurt for what happened at Will's wedding
The group go to Callbacks
Glee 5x01: A Fresh Start
So here's what you missed last time on Glee:
Brittany had an interview at MIT and was given early admission so she's gone and really sad to have left all her McKinley friends, also Ryder found out Unique was the actually Katie.
"We don't have anything. I'm not gonna punch you in the face, but I'm also not gonna talk to you ever again."
Ouch… But in the end he came for one last performance and New Directions won. Oh and Rachel went to her callback.
And that's pretty much missed last time on: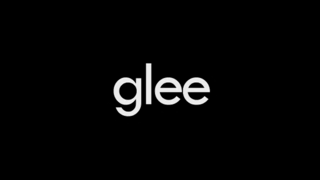 "Kurt, can we talk?" Blaine said as the rest of the New Directions continued to celebrate Will and Emma's wedding
"Sure, what's up?"
"Kurt Elizabeth Hummel," Blaine said as he went down on one knee, Kurt's eye grew wide in pure shock "I love you SO much, will you marry me?"
"No." Kurt said quietly
"Wait, what?" Blaine looked at Kurt starting to cry
"No Blaine, the wedding was a mistake… I'm still with Adam. I can't leave him. I mean you cheated on me and instead of me being hurt like you last year, remember Whitney week? You called a cheater and what you did… Relationships are built on trust… And I don't trust you anymore" Kurt said through the sobs "Drummer boy, come here" Kurt ordered
"My name's Desmond" He said as he approached Kurt
"I don't care if you're name's Lola and you're a drag queen on the weekend, just get over here!" Kurt said frustrated with him, Desmond ran over and Kurt whispered something into his ear. Desmond nodded and ran over telling the band what song to play each quickly ran to their instrument "Hit it!" Kurt yelled the New Directions all looked worriedly and sat down Santana recognised the song
"Kurt, don't" She said quickly Kurt just shot her a look, she nodded noticing the tears running down his cheeks and sat down with the rest of New Directions
"Well, when you go. Don't ever think I'll make you try to stay. And maybe when you get back. I'll be off to find another way" Kurt sang in tears "And after all this time that you still owe. You're still a good-for-nothing I don't know. So take your gloves and get out. Better get out while you can. When you go would you even turn to say "I don't love you like I did yesterday"? Well come on, come on! When you go would you have the guts to say. "I don't love you like I loved you yesterday"? I don't love you like I loved you yesterday. I don't love you like I loved you yesterday" Kurt finished "I don't love you anymore Blaine"
"Did you seriously just turn down my proposal… IN SONG?" Blaine screamed
"Well okay… We've established that Prancy doesn't like Weepy anymore… Okay dwarfs you may return to partying the fact Basketball Orange and Prince Butterhead are officially wed…" Kitty sighed
"Wow… That has to be the most insensitive thing you've ever said" Marley said
"I don't care. I love it" Kitty sang then poked her tongue out at Marley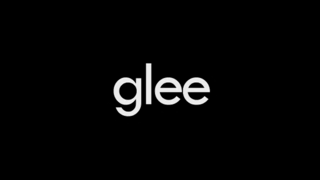 "Can you believe what happened between Blaine and Kurt?" Sugar asked as she, Tina and Unique walked down the halls of McKinley
"No, from what I saw last year they were a good couple" Unique sighed
"I really don't care" Tina said shocking the other two
"What? Honey please you is like in love with Anderson" Unqiue clicked
"I know, and he got back what he gave me." Tina smirked "He broke my heart, and now Kurt broke his" Unique rolled her eyes at this
"Okay then T, whatever you say"
"I'll see you later girls" Tina smiled as she saw Blaine by his locker "Hey Blainey" Tina grinned
"Oh, hey Tina" Blaine said glumly
"Wow, are you STILL hung up over the whole proposal thing? That was AGES ago"
"It was only 2 days ago Tina" Blaine glared "Ugh, whatever" Tina whirled around storming towards the choir room "Ah Mr. Schue I'm glad you're here."
"What's wrong Tina?" Will asked
"Well I was thinking how I didn't get much of a solo at Regionals it's time to let my inner Rachel Berry out and demand a solo at Nationals and I have the perfect song to sing as well" She smirked as everyone took their seats. "All my life, you know I haven't been very love strong. There's been so many fights that I fought I've never won. So I decided that I should just give up on trying to right your wrongs. And word on the street is that she did to you what you did to me. 5, 4, 3, 2, 1." She kept eye contact with Blaine as she contiued to sing "Bang, bang, bang, boy. You're going down, down, down, boy. To the ground where you left my heart to bleed. Bang, she shot you, karma tastes so. Bang, bang, bang, boy. You're going down, down, down, boy. To the ground where you left my heart to bleed. Bang, she shot you, karma tastes so sweet. Bang, bang, bang, boy. You're going down, down, down, boy. To the ground where you left my heart to bleed. Bang, she shot you, karma tastes so. Bang, bang, bang, boy. You're going down, down, down, boy. To the ground where you left my heart to bleed. Bang, she shot you, karma tastes so." Tina smirked as Blaine looked down wincing "Bang, bang, bang, boy. You're going down. To the ground. Ooh"
"Did she really just sing that?" Artie asked
"Wow.. Just when I thought you WEREN'T a heartless bitch" Sugar rolled her eyes
"Oh please, it's just a harmless song." Tina sighed
"Yeah all about being shot down which Blaine just went through" Jake pointed out
"I could've been using Artie or Mike as my inspiration..." Tina shrugged and walked to her seat
"Alright guys as you can see we are now down three members" Will said to the group
"Yeah cause U-Freak had to mess with Ryder's mind" Kitty sighed shooting Unique a glare
"And Britt left for MIT" Marley said solemnly "Wait... Who's the third?"
"It must be Joe" Artie said
"Um... I'm right here" Joe said
"Oh quiet new kid you'll get a turn" Jake snapped
"Um, it's me. Joe" Joe said, the group all turned in shock staring at the now dreadless boy
"Okay Hippie, what happened" Kitty rolled her eyes
"I got a job at a restaurant in town and they said that my hair was unsanitary and if I wanted to keep the job I had to cut my dreads out... And that's what I did" Joe said
"Okay well... Who's the third?" Marley repeated
"It's Sam you idiots!" Blaine exploded
"Okay Gel For Brains calm ya tits!" Kitty snapped
"NO! It's not fair! I not only lose the love of my life, my best friend has left Lima for good!" Blaine started to cry
"So that'd be Sam and Kurt in that order right?" Tina shrugged uncaring
"I can't do this anymore" Blaine said grabbing his bag and leaving the room
"And now we have 4 seats to fill" Unique sighed
"Well done Tina" Kitty applauded sarcastically
Songs
† denotes an unreleased song.
For what parts each person sings in duets and group numbers click here
Cast
Main Cast
Recurring Cast
Guest Cast
Absent Cast
Quotes
"

Blaine: Did you seriously just turn down my proposal... IN SONG?

"
"

Jason: Awh look at who it is! Blainey Waney!
Blaine: Oh sweet God no.
Jason: What's wrong Lady Anderson aren't you happy to see me?
Blaine: To be frank Penis Breath I would rather douse myself in gasoline, set myself alight and THEN jump into a piranha infested pool
Jason: God I missed you Blaine (hugs Blaine before kissing him on the cheek)

"

—Jason & Blaine, A Fresh Start
"

Artie: Oh sweet God. Did Sugar just sing in tune?
Kitty: Yep, looks like the Spray Tan Squawker can finally sing.
Tina: Either that or the apocalypse is about to happen


"
"

Rachel: Santana could you be a dear and fetch my dry-cleaning?
Satanta: (laughing) Wait what?
Rachel: Get. My. Dry. Cleaning. Kay babe?
Santana: Oh hell no. I know you did not do that. Okay, I have something to say to you. (Kurt starts to sneak off) BOTH of you (Santana grabs his collar and drags him back)

"

—Rachel & Santana before Santana sung Stupid Hoe, A Fresh Start
"

Rachel: Did she just sing that at us?.
Satanta: Yes I did, it's completely relevant.
Kurt: You called us "stupid hoes"!
Santana: Well that is how you're acting.

"

—Rachel, Santana & Kurt after Santana sung Stupid Hoe, A Fresh Start